ON THIS BLOG POST I'M GOING TO TEACH YOU THE MEANING OF AN ONLINE PUBLICATION AND HOW YOU CAN SUCCESSFULLY START IT AS A MEANS OF MAKING A WELL COOL CASHOUT FROM IT.
WHAT IS ONLINE PUBLICATION OR WEB PUBLISHING?
Web publishing, or "online publishing," is the process of publishing content on the Internet. It includes creating and uploading websites, updating webpages, and posting blogs online. The published content may include text, images, videos, and other types of media.
Now that we have explained the meaning of online publication, let's take a look on how we can start it.
Starting a new business is not always an easy task, as that can cause you a lot of thoughts like, How do I get started?  What will I be doing to cashout through online? What is the best company that offers good products and services that are hot deals in the market? But don't worry, this blog post get you covered on most of your questions.
Without taking much of time let's get started!
Choose your blog name and get your blog hosting.
Start your blog by adding WordPress.
Pick a simple theme to make your blog your own.
Add two key blogging plugins to find your readers and track stats.
Write compelling content to create a blog that your readers love.
While there are other blogging platforms out there like Blogger.com etc, nearly every serious blogger uses a self-hosted WordPress site because of its creative freedom and flexibility. Rabbibiz uses WordPress because it gives us greater control over the look and feel of our blog—more creative control than any other platform. Wow, and WordPress itself is
free
! These are the exact steps we took when we created this website. If you follow these five steps, you will learn how to set up a blog in less than one hour.
STEP1

Choose your blog name and get your blog hosting

The first thing we did when starting our blog was go to Qservers and register our domain, which is free with hosting. We'll explain hosting in a moment, but let's talk about your domain name first.
Choose your domain name
Your domain name is an important part of your blog because it creates a first impression—it is the name of your blog. Also known as your URL, your domain is also your address on the web. For example, our domain name is www.rabbibiz.com. So, what do you want to call your blog? Maybe it's YourName.com. Maybe it's YourBusinessName.com. Or maybe it's a creative brand name you thought up. If you're having a hard time thinking of a good domain name, try 
Wordoid
, a wonderful naming tool that will give you plenty of great options. Just make sure you don't buy the domain from them since
Qservers
will give you a free domain. (If you've already purchased a domain elsewhere, that's okay, too, because Qservers will make it easy to transfer your existing domain during the setup process.)
Set up blog hosting
Once you've decided on a domain name, you'll need to set up hosting for your blog. While WordPress itself is free (see Step 2 below), you need a reliable place to host your WordPress blog (your blog needs to be on a server somewhere on the Internet). For hosting, we recommend
Qservers
for several reasons:
We Use Qservers. We personally use Qservers to host rabbibiz. If you recommend a company, you better be willing to use their product yourself. We also use them to host several other websites of ours.
Outstanding Customer Service. Qservers' customer service is 100% Nigeria-based. With hold times that average less than 30 seconds and 100% in-house, on-site staff in their offices, you can rest assured that the person helping with your site knows how to help. In other words, if you have any questions, they will help you through the entire setup process.
Great Pricing. Rabbibiz.com.com is a Qservers affiliate partner, which means that in addition to using their service, we also receive a commission for referring new customers. To be fair, though, we would still use Qservers even if we weren't an affiliate—we've used them for a long time. We don't recommend Qservers just because we're an affiliate (every hosting company offers a similar affiliate program); we recommend Qservers because they are the best, most reliable option. Plus, because we're a partner, Qservers offers a huge discount for rabbibiz readers.
Free Domain. When you sign up for hosting, Qservers will give you a free domain name, which allows you to avoid the upfront and recurring fees associated with purchasing a domain on your own. If you've already purchased your own domain name, don't worry; you can still use your domain with Qservers (it's just one extra step).
Money-Back Guarantee. Qservers offers a money-back guarantee, so there's no risk if you change your mind.
Reliability. Qservers facilities are world class. They have their own custom-built foot datacenter with enough backup generators to power a city.
Friends & Family. Many of our friends and family also use Qservers to host their blogs.
Now that you're ready to get started, go to
Qservers
 and click the 
Get Started Now
 button.
STEP2

Start your blog by adding WordPress

Next you will install WordPress, which is free. Don't let the word "install" intimidate you, though.
Blogging Quick Start – Step 2
Next you'll install WordPress.
Click the Log In button.
Click Skip This Step on the Pick a theme screen.
WordPress is now installed, click Start Building to go to your dashboard.
STEP3

Pick a simple theme to make your blog your own

A theme allows you to pick a design for your blog without the need for coding expertise or design knowledge. In other words, a good theme helps you to design your blog exactly how 

you

 want it to look. If you're not a coder (I'm certainly not a coder), then a theme makes the design work a million times easier.
Blogging Quick Start – Step 3
Next you'll choose and install your blog's WordPress theme.
Go to your WordPress dashboard
Purchase the theme that fits your style (we use the tru Theme).
Download and save your theme's .zip file to your Desktop.
Return to your WordPress dashboard and go to Appearance > Themes.
Click Upload and then Upload Theme.
Click Choose File, select your theme .zip file, and click Install Now.
Click Activate.
STEP4

Add two key blogging plugins to find your readers and track stats

Plugins are third-party appendages that add additional functionality to your blog.
Blogging Quick Start – Step 4
In the final setup step you'll install two plugins that will improve your blog's features.
In your WordPress Dashboard go to Plugins > Add New.
Search for Yoast SEO. Click Install Now followed by Activate.
Click the Add New button to add one more plugin.
Search for MonsterInsights and click Install Now followed by Activate.
Click the Launch the Wizard! button to configure MonsterInsights.
It's best to keep your number of blog plugins to a minimum and install only the best ones, because too many plugins—as well as unreliable plugins—can slow down your site. We use very few plugins at 
The Minimalists
. In this section you'll install and activate the following 
free
 plugins:
In your WordPress dashboard go to 
Plugins > Add New
. Search for 
Yoast SEO
.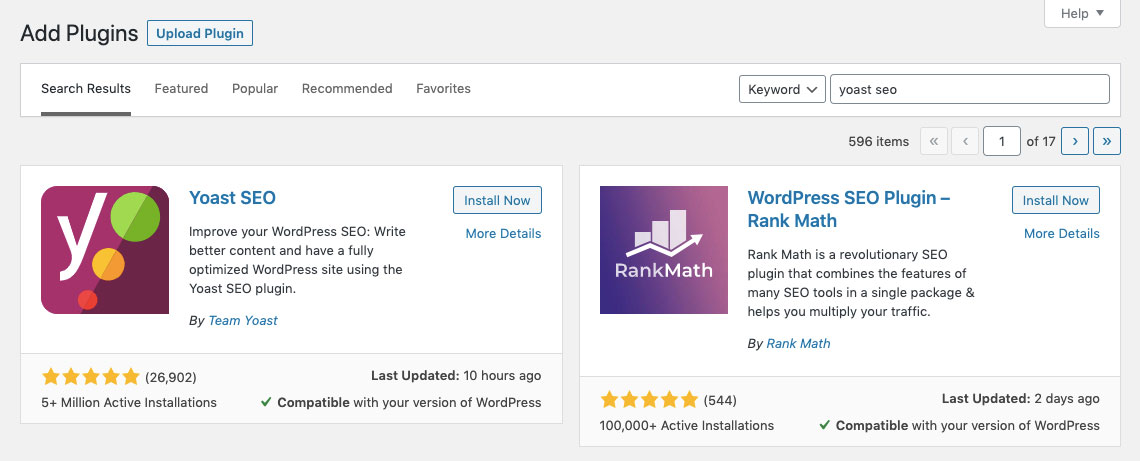 Then click 
Install Now
 followed by 
Activate
 and your blog will immediately have improved SEO.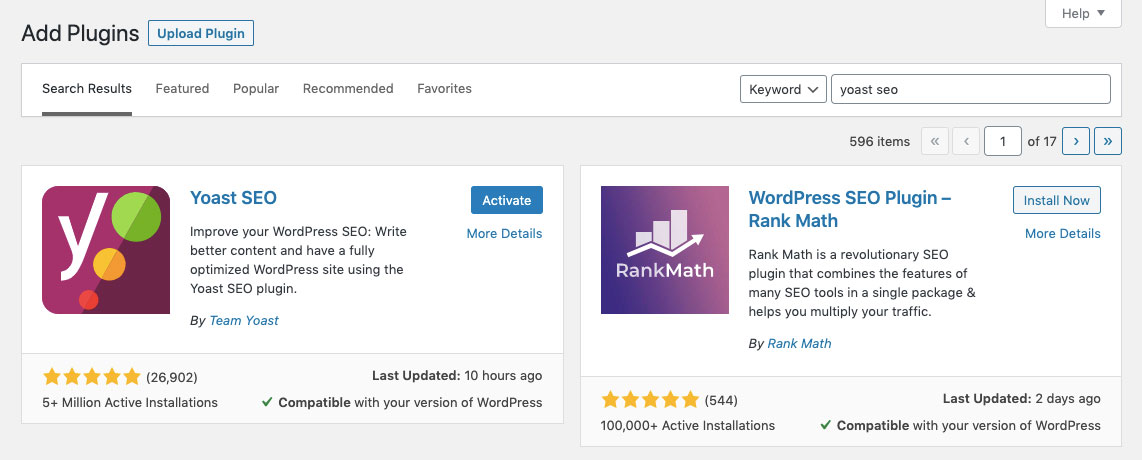 Next search for 
MonsterInsights
.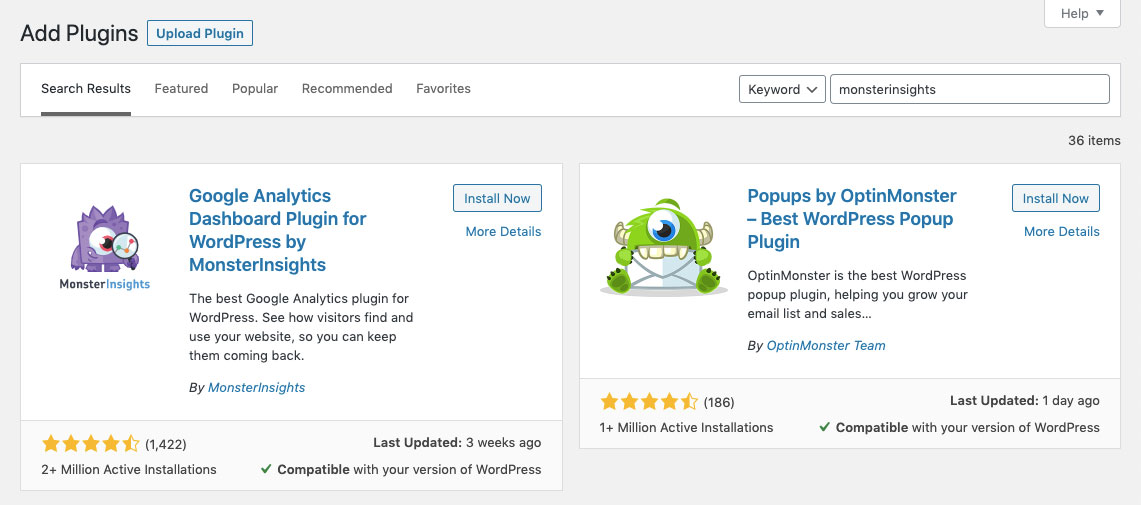 Then click 
Install Now
 followed by 
Activate
.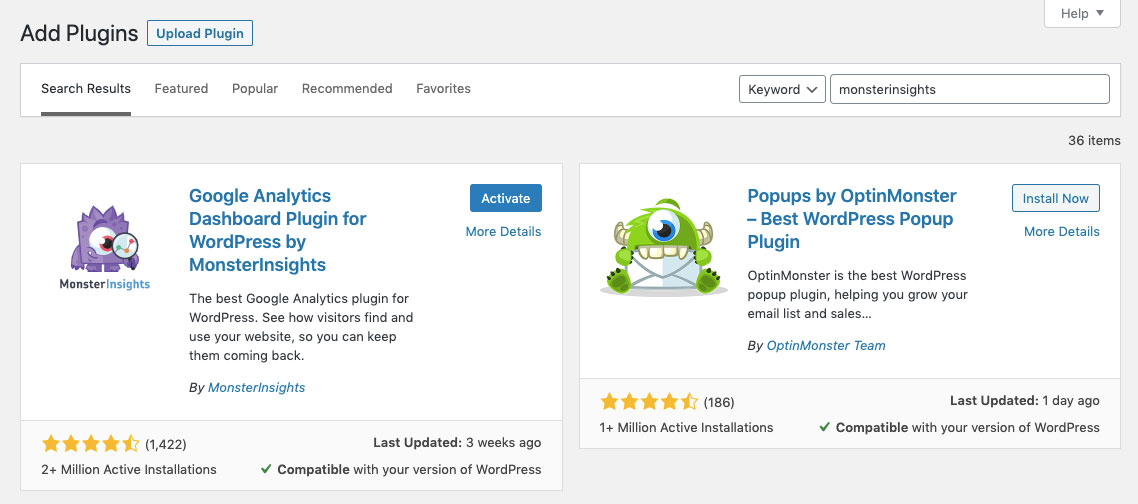 Next click 
Launch the Wizard!
 and follow the steps to complete the MonsterInsights setup.
STEP5

Write compelling content to create a blog that your readers love

Congratulations! You started a blog, and now it's time to start blogging. This is where the fun begins. Now that you have your own blog, you get to make it 

yours

; you get to turn your vision into a reality.
Content. Start writing and publishing the content for your basic pages: create an About Page, Contact Page, Start Here Page, and any other page you want in the header of your new blog.
Photo. Add a photo of yourself (pro tip: you can start with a well-lit selfie, but when you get a chance, get some professional photos taken; they're well worth the cost because people identify with other people more than they identify with logos).
Logo. Create a basic logo using a program like InDesign, Photoshop, or a text editor (note: even though we have no design skills, we were able to use Apple's Pages application to create our simple logo after downloading some free vector art and choosing the typeface that best suited our aesthetic). Or you can hire someone like 99designs or SPYR to design a professional logo.
Images. Spice up your blog posts with high-quality stock photos and images: Paul Jarvis (free), Unsplash (free), Library of Congress (free), iStock (fee-based), Shutterstock (fee-based).
Comments. Determine whether or not you want comments on your blog; they are often a useful way to receive feedback and directly engage with your readers.
Social. Establish a social media presence on Twitter, Facebook, or Instagram (or all three).
Publish. Start writing new blog posts. Publish at least once a week, especially when first starting a blog, so you can build an audience. Below you'll also find 7 blogging tips to improve your writing in the How to Blog section.
We hope you have loads of fun expressing yourself on your new blog. We're certain it will be a huge growth experience for you during the coming months. You have now officially become a blogger. Wherever you're going, make sure you enjoy the journey ahead.
---
How to Blog: 7 Blogging Tips to Improve Your Writing
We receive many emails asking how to blog, about blog topics, and about creating meaningful content. The bulk of this essay explained how to start a blog, but that's just the initial step. Now it's time to start writing and publishing your content. Here are 7 tips on
how to blog
.
Find Your Niche. You needn't have a niche, but it helps. When learning how to be a blogger, it's important to ask yourself what you're passionate about. Running? Cooking? Being a parent? Have you found your passion? If so, whatever it is, write about that. If not, then you must first find your passion.Note: We generally recommend that people don't start a blog about rabbibiz or Qservers or any other heavily saturated topic. But what we really mean when we say this is: don't create a blog about something unless you have a unique perspective. If you've embraced simple living and have a unique perspective, then by all means have at it.
Define Your Ideal Readers. Once you've found your niche, you need to know who will be reading your blog. For example, we blog about living a meaningful life with less. Thus, our ideal readers are people who are interested in exploring minimalism so they can clear the path toward more meaningful lives.If you want to write about your newborn baby growing up, that's wonderful: your ideal readers are probably your friends and family. If you want to write about restoring classic cars, that's cool, too. Tailor your writing to your readers (whether it's your family or local community or whoever else will read your blog).
Add Value. Your blog must add value to its readers' lives. You want to help people solve problems. This is the only way you will get great quality readers to your site (and keep them coming back).Adding value is the only way to get someone's long-term buy-in. We both learned this after a decade of leading and managing people in the corporate world. With everything you write, it's worth asking: Is this adding value?
Be Original. Yes, there are other blogs out there about the same thing you want to write about. Question: So why is your blog different? Answer: Because of you. You are what makes your blog different. It's about your perspective, your creativity, the value you add.
Be Interesting. Write interesting blog posts. Especially if you want people to share it with others.
Be Yourself. Part of being interesting is telling your story. Every person is unique, and your story is an important one. The important part of storytelling, however, is removing the superfluous details that make the story uninteresting. A great storyteller removes 99% of what really happens—the absorptive details—and leaves the interesting 1% for the reader.
Be Honest. Your blog needs to be authentic—it needs to feel real—if you want people to read it. You can be your blog, or your blog can be you. That is, do you really embody the stuff you write about? If not, people will see through it. I hope you enjoyed the above lessons on how easy it is to start your own online publication? Please do come back next time for more informations. Thanks!